Eyeglasses
Designed to be worn day to day, Vue is your perfect companion. Choose from standard clear lenses, blue light filters to protect your eyes, or photochromic lenses that can turn dark outdoors.
Sunglasses
Wherever you are outdoors, vue allows you to stay connected. Choose from tinted lenses, polarized lenses to reduce glare, or photochromic lenses that transition from clear indoors to dark outdoors.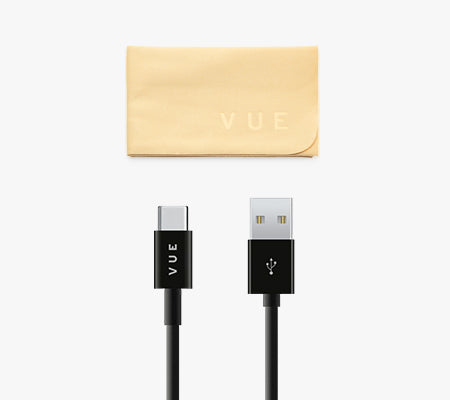 Accessories
You care about the details—we've got you covered. These accessories will keep your frames running longer.