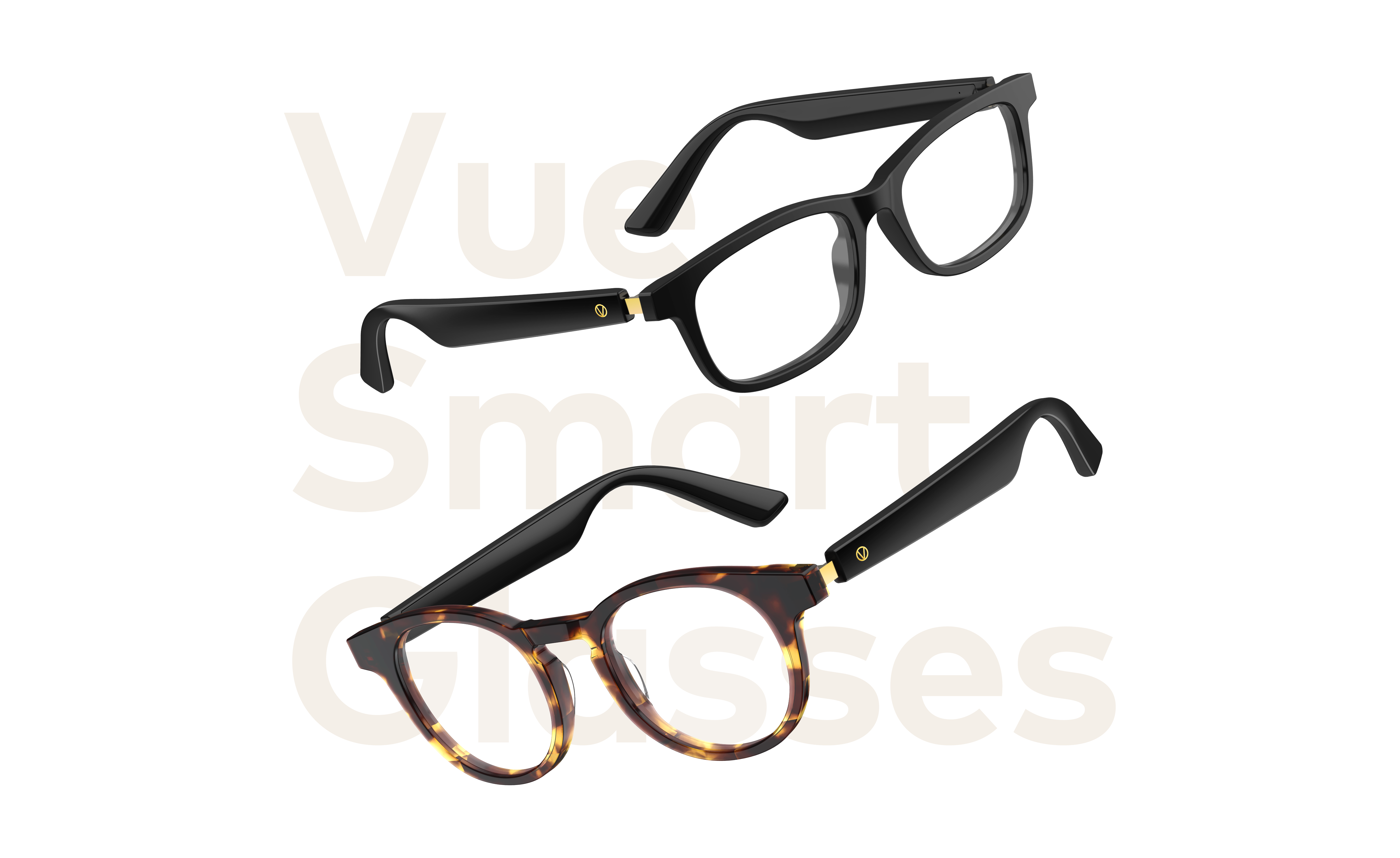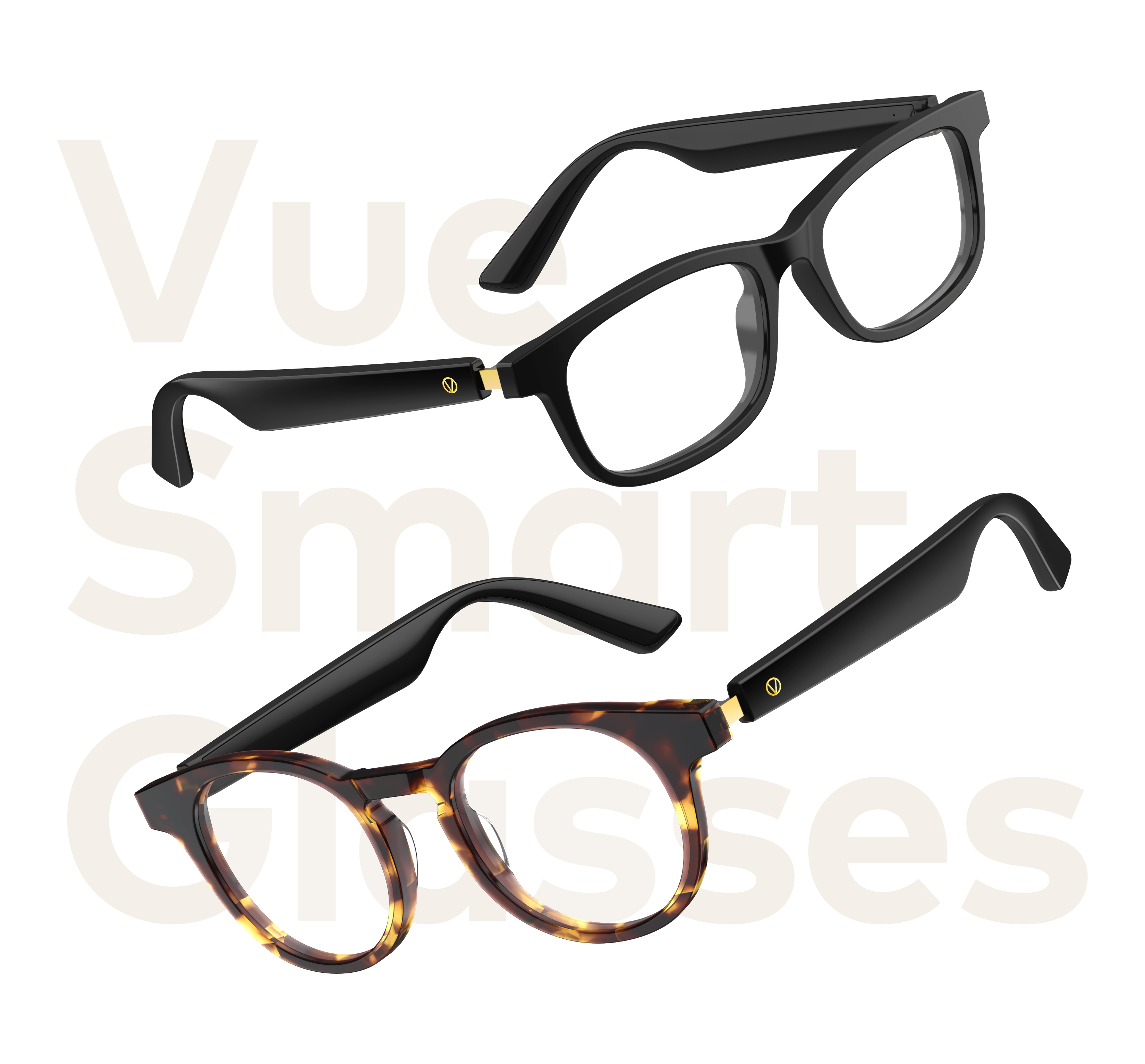 CALLS・MUSIC・VOICE ASSISTANTS
The future of eyewear is connected
Vue is the world's thinnest, lightest pair of smart glasses designed for everyday use. Offered in prescription, plano, and sunglasses.
Starting from
$149
CONTROL
Simple and Intuitive
Touch Controls
Just tap twice to pause or play a song, or answer and hang up a call, and long hold to trigger your phone's voice assistant. No ugly buttons - Vue's controls are easy and intuitive.
AUDIO
Listen to Music or Audiobooks
If you already wear corrective glasses or sunglasses, why not add audio capabilities? Connect Vue to your phone via Bluetooth and jam out your favorite songs or audiobooks.
CALLS
Take Handsfree Calls Conveniently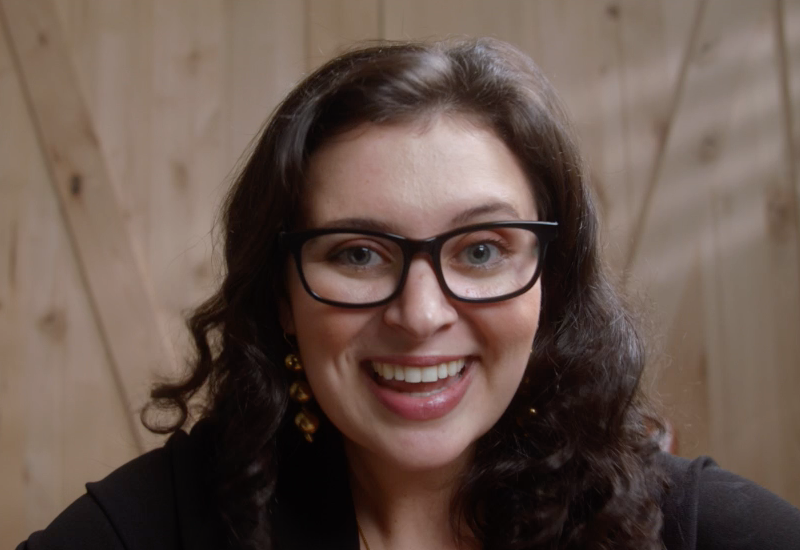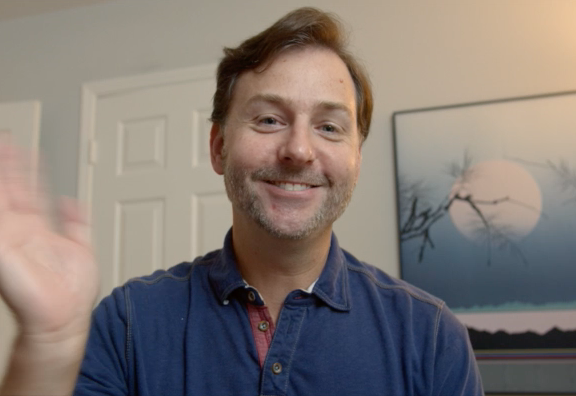 Stay connected to your loved ones wherever you are - Vue connects to your phone via Bluetooth so you can easily take calls without grabbing for headphones.
LENSES
Pre-Installed Prescription Lenses
Vue comes with your prescription already installed—or plano (non-corrective) if you don't need prescription lenses. Supported lenses include single vision (for nearsightedness or farsightedness, with support for astigmatism), reading glasses, and progressive glasses (multifocal lens).
Protect Your Eyes From Blue Light
Whether you need clear lenses for everyday wear, blue light filtering lenses for protecting your eyes in front of the computer, photochromic lenses that change color in the sun, tinted lenses for the outdoors, or polarized lenses to reduce glare, we've got you covered.
POWER
All-Day Battery Life
With dual high-capacity lithium-polymer batteries, Vue can power you throughout the day.
Built for
Work
Use Vue in the office to listen to music without blocking your ears, so you can remain responsive to your colleagues. Or use Vue to take Zoom calls without fumbling for earphones.
Built for
Sports
Use Vue during running, cycling or workouts to hear your favorite tunes. Or wear Vue during exercise to stay connected without carrying your phone on you.
Built for
Play
Vue's designs suit your style and your life. Vue replaces the prescription glasses or sunglasses you already wear with tech-enabled glasses that seamlessly intersect between technology and art.
Built for
the Road
Listen to audio safely while commuting, whether you walk, bike or drive. Vue's open ear design allows you to listen to music, podcasts or audiobooks while staying aware of your surroundings.
CHARGING
Easy and Fast Charging
Vue's custom-designed magnetic chargers allow you to charge easily. Vue fully charges in just an hour, so you can quickly recharge to power through the entire day.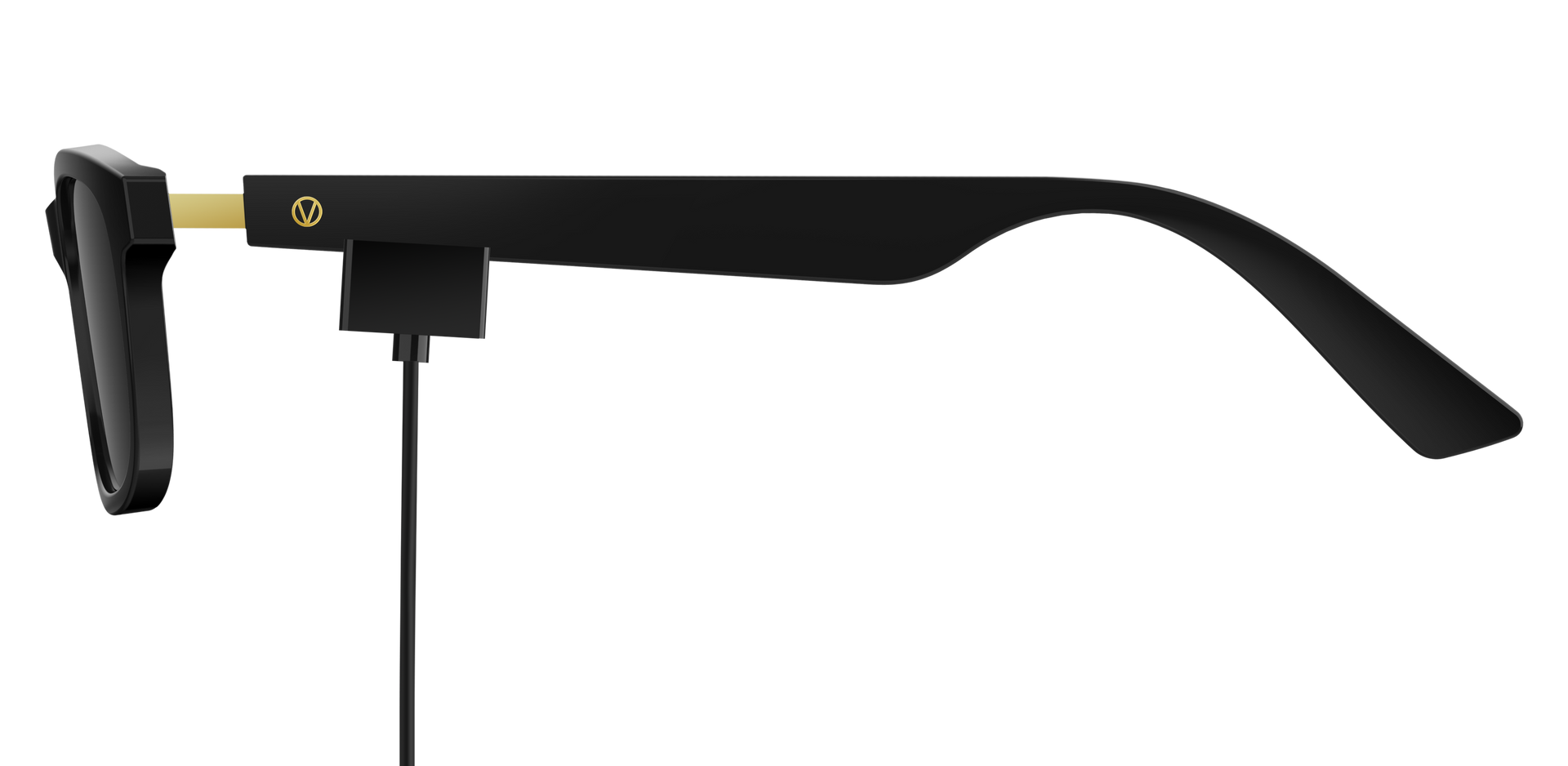 Vue comes in four styles—Cygnus, Orion, Lyra and Leo—with more styles scheduled for release later this year. At only 25 grams, you won't even feel you're wearing tech.
IPX5
All-Weather Resistance
Vue is designed to be splash and sweat resistant, for all day use in rain or shine, work or exercise. With IPX5 water resistance, you can use Vue in all weathers and sports without worry.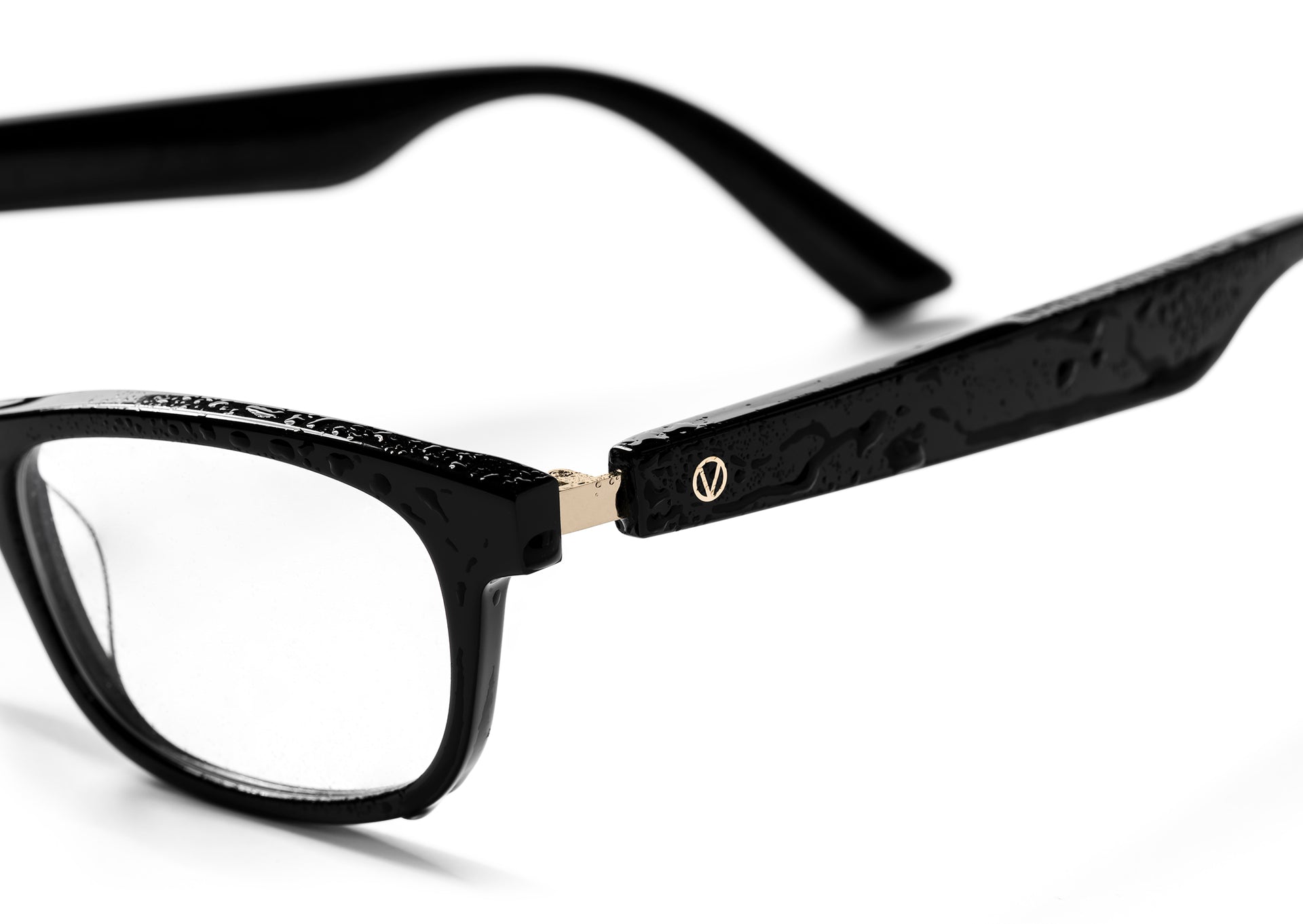 Forbes
Vue could be the smart glasses you'll actually want to wear.
TechCrunch
They're virtually indistinguishable from a standard pair of eyeglasses.
The Verge
Vue replaces your Fitbit, headphones, and prescription glasses.
Wareable
A pair of stylish smart glasses you'll actually want to wear.
Business Insider
A pair of smartglasses that can track your activity and replace your headphones for calls, too.
Computerworld
Vue smart glasses represents the future of mainstream wearables.
Digital Trends
The smart glasses
we always wanted.